8' Step Ladder Rentals in CT
---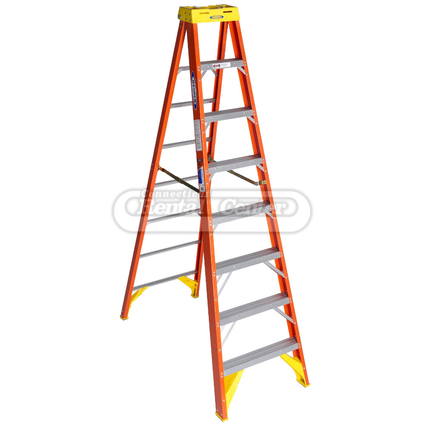 Description
CT Rental Center's Equipment Division has a wide variety of ladders, extension ladders, & lifts to complete virtually any job. Whether you are putting on a new roof, trimming high trees, doing construction work, or painting, you will find the lifts or ladder rentals you need at CT Rental Center's Equipment Divison. For more information on Ladder Rentals in CT, Contact us today.
Specifications
Weight: 30 lbs.
Capacity: 300 Pound Capacity
Dimensions: 8' Tall x 26 7/8" Wide
Spread when open: 53 5/8"
Ready to rent our 8' Step Ladder? - Serving Connecticut since 1969
Or Call 860-347-4688 for Ladder Rentals in Connecticut