6' Step Ladder Rentals in CT
---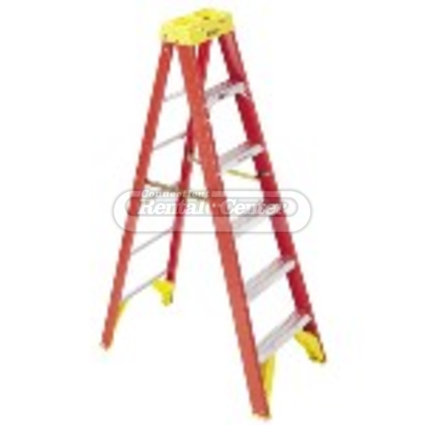 Description
CT Rental Center's Equipment Division has a wide variety of ladders, extension ladders, & lifts to complete virtually any job. Whether you are contractor or do-it-yourselfer putting on a new roof, trimming high trees, doing construction work, or painting, you will find the lifts & ladder rentals you need at CT Rental Center's Equipment Divison. For more information on Step Ladder Rentals in CT, Contact us today.
Specifications
Weight: 22 lbs.
Capacity: 300 Pound Capacity
Dimensions: 6' Tall x 23 3/8" Wide
Spread When Open: 41 1/4"
Ready to rent our 6' Step Ladder? - Serving Connecticut since 1969
Or Call 860-347-4688 for Ladder Rentals in Connecticut