Bobcat Skid Steer Loader S175 Rentals in CT
---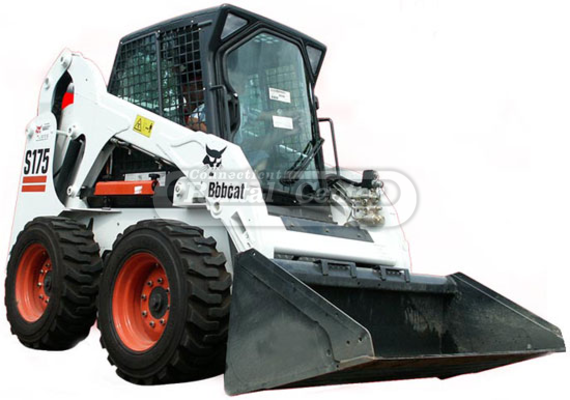 Description
This skid-steer is a force to be reckoned with on your jobsite or at home. Whether you're a do-it-yourself or a contractor, a skid steer loader will give you the power you need to get the job done. Contact CT Rental Center's Equipment Division for more information about Skid Steer Loader Rentals in CT.
Specifications
Unit Weight: 6200 lbs.
Dimensions: 66" W x 10' 6" L x 6' 6" H
Engine: 46 hp Diesel Engine
Bucket: 66" Wide Bucket
Lift Capacity: 1500 lb.
Breakout: 3520 lb.
Dump Height: 88.8"
Additional Features: Heated Cab for cold weather use
Attachments Available: Forks
For more information, visit Bobcat's website.
Ready to rent our Bobcat Skid Steer Loader S175? - Serving Connecticut since 1969
Or Call 860-347-4688 for Loader Rentals in Connecticut