Kubota Backhoe Loader B26 Rentals in CT
---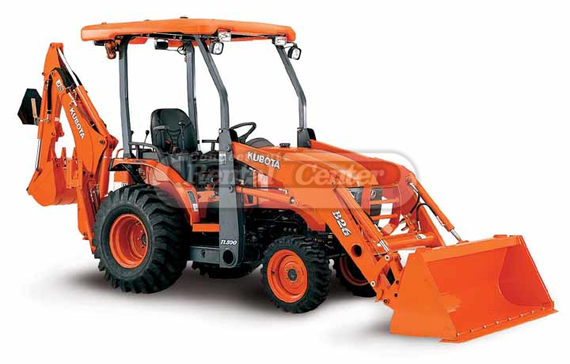 Description
Backhoe loaders provide powerful digging force and are useful for unloading and lifting heavy objects. Whether you are a contractor or a do-it-yourselfer, we have the equipment you need to get the job done. Call CT Rental Center's Equipment Division for backhoe rentals in CT.
Trailers and fuel are not included in the rental.
Trailers are $80.00 per day and $160.00 per week.
Specifications
Engine: Kubota 26 HP Diesel
Drive: 4 Wheel Drive, Hydrostatic
Weight: 4000 lbs
Dimensions: 54" Wide X 89.5" High X 16'5" Long
Front Bucket: 1/2 YD, 60" Wide, 1102 lbs LIFT, 2343 lbs Breakout, Max Lift
Height: 94.5"
Dump Clearance: 70"
Backhoe: 18" Bucket With Thumb
Digging Depth: 8.25'
Fuel Tank: Holds 8.2 Gallons of Diesel
For more information, visit Kubota's website.
Ready to rent our Kubota Backhoe Loader B26? - Serving Connecticut since 1969
Or Call 860-347-4688 for Backhoe Rentals in Connecticut