Wet Tray Paver Rentals in CT
---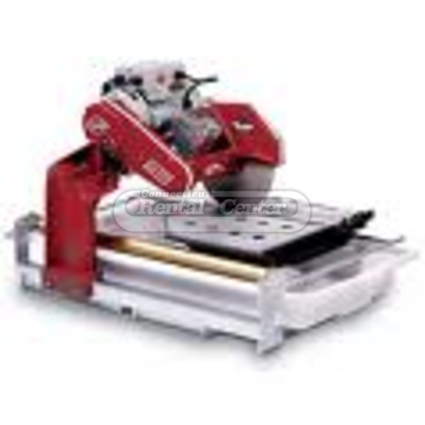 Description
Weight 103 lbs.
36" long x 21.5" wide x 22.5" high
10" blade, 20" straight cuts, 14" diagonal cut

Tile blade or Paver Blade available.
Comes with stand.

The MK 101 Pro tile saw is engineered for versatility, durability and precision cutting of pavers, tile & marble. Designed with fully enclosed fan-cooled high torque motors, zinc-plated one piece steel frame assemblies, cast aluminum support components, and many other unique features.
Ready to rent our Wet Tray Paver? - Serving Connecticut since 1969
Or Call 860-347-4688 for Tile Saw Rentals in Connecticut